Motives® Gentle Eye Makeup Remover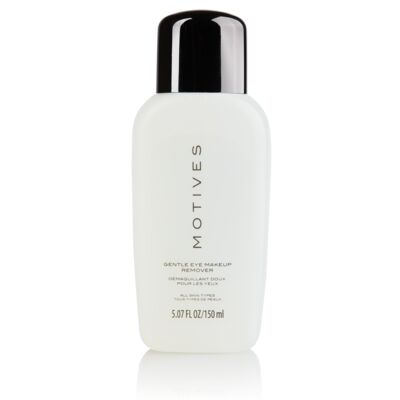 An extra-gentle eye makeup remover that soothes as it cleanses and won't irritate contacts. It leaves the area clean and soft, while leaving your lashes silky and conditioned.
FEATURED RECOMMENDATIONS
Reviews
---
Displaying reviews 1 - 5 of 11
---
---
非常温和完全不会刺痛眼镜。非常安全使用!
一点都不油腻可是还可以得卸得很干净。
---
不止可以用在眼部,我还用来卸完整脸,而且不会油哦!
Response from Customer Service:
25/9/2019
Dear Valued Customer,

Thank you for your comment, please take note that our Motives Gentle Eye Makeup Remover is to be used to remove eye makeup only and not face.

We would recommend you to use our Motives Makeup Remover Towelettes to remove face makeup.

Please do contact us if you need any further assistance at 03-2289 3388 from Monday - Friday 10.00am to 6.00pm.

Thanks,

Shop.com Team
---
Easily removes eyeshadow as well as waterproof mascara and eyeliner. Also can be use for face makeup remover.
---
沾了卸妆水的棉花,停留在眼皮上五秒,一抹。棉花另一面,再重五秒,二抹。一干二净。
温和性质,价钱也亲名。