Skintelligence™ Hydra Derm Deep Cleansing Emulsion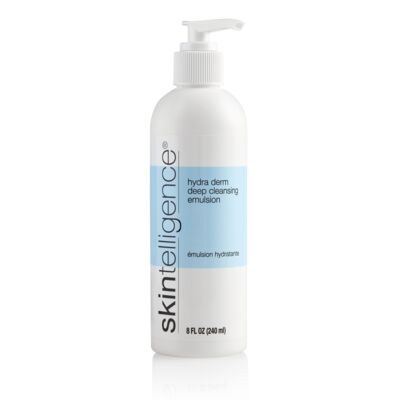 Skintelligence Hydra Derm Deep Cleansing Emulsion is a water-activated, deep cleansing emulsion that penetrates beneath the skin surface to loosen and dissolve dirt, makeup and sebaceous impurities. Formulated ...
FEATURED RECOMMENDATIONS
Reviews
---
Displaying reviews 1 - 5 of 47
---
30/9/2019
by MELISA ANAKC
Just nice! Smells not too strong, not full of bubbles, etc. Felt really clean after wash. Skin felt smooth and soft. Cool~
---
The cleanser can be used in 2 ways. Which I always use to dry clean on my makeup. And its very clean .. my pores not much clogged after using this cleanser and it can be long lasting around 3-4 months.
---
不会让我皮肤觉得紧绷,也可以帮我深层清理皮肤污垢,价钱实惠好用
---
So comfortable and mild to all type of skin. My whole family using it !
---
11/9/2019
by JOSHUA DEE PENGY
The ingredients are suitable for those who have sensitive skin. It can also be used as cleanser and make up remover. A must have for lazy person like me!